Custom Stained Glass
Restoration & Repairs
Etched & Carved Glass
Fused & Blown Glass 
(405)216-8399
NEW CONSTRUCTION & RESTORATION
NEW CONSTRUCTION & RESTORATION
Since 1984
Artistic Glass Studio has been creating since 1984; specializing in stained glass restoration and repair, new construction, glass etching, fused glass, and blown glass. We are centrally located in beautiful Edmond, OK
We are well equipped to handle jobs of all sizes and are currently working on the Great State of Oklahoma's Capital building. This restoration process includes over 900 stained glass windows, most dating back over 100 years. Miles of lead and hundreds of thousands of pieces of stained glass have been lovingly restored to their original artistry.
We take pride in our craft. Each newly constructed stained glass window is built to last and every restoration project is meticulously renewed. An extensive array of antique and contemporary sheets of stained glass allows us to create the design of your dreams or to match existing glass as closely as possible for restorations. In addition to stained glass restoration, repair, and new construction, we are skilled in glass etching, glass valuation, sandblasting, glass fusing, beveling and glass blowing. Whether you are looking to add some color or design to your front entry, need new windows for your church or business or require expert restoration, we hope you will consider us.
Oklahoma State Capital Stained Glass Restoration Project
The restoration of the original stained glass dome skylight (built in 1917) in the state capital consists of 40 sections spanning approximately 30′ feet in diameter. The skylight was in much need of repair and was removed around the year 2000 when the construction on the new dome began and has been in storage until we started the restoration process in 2020. The building of a museum is currently under way on the ground floor of the capital building. The ceiling in the main entrance to the museum will house the restored original dome.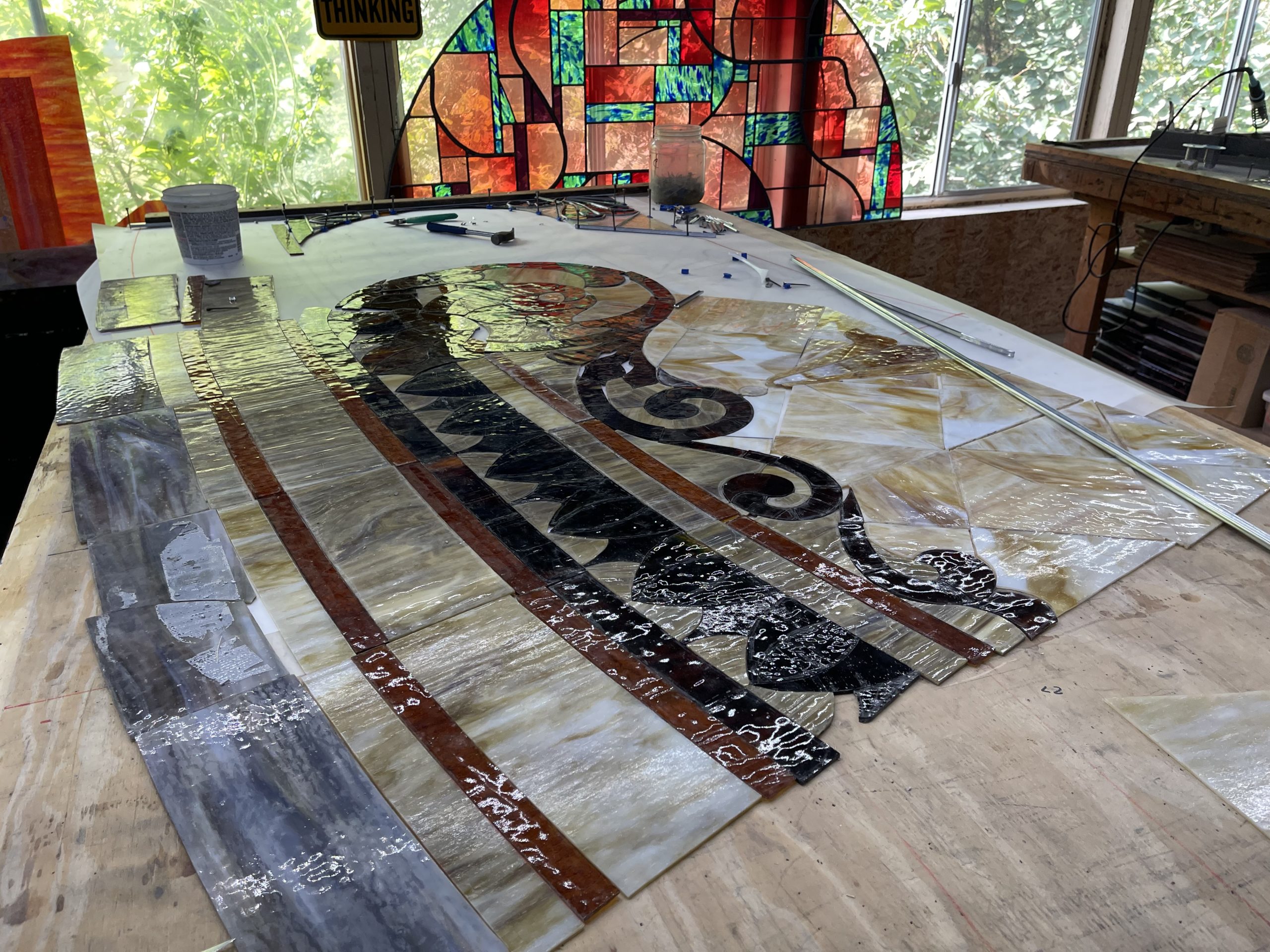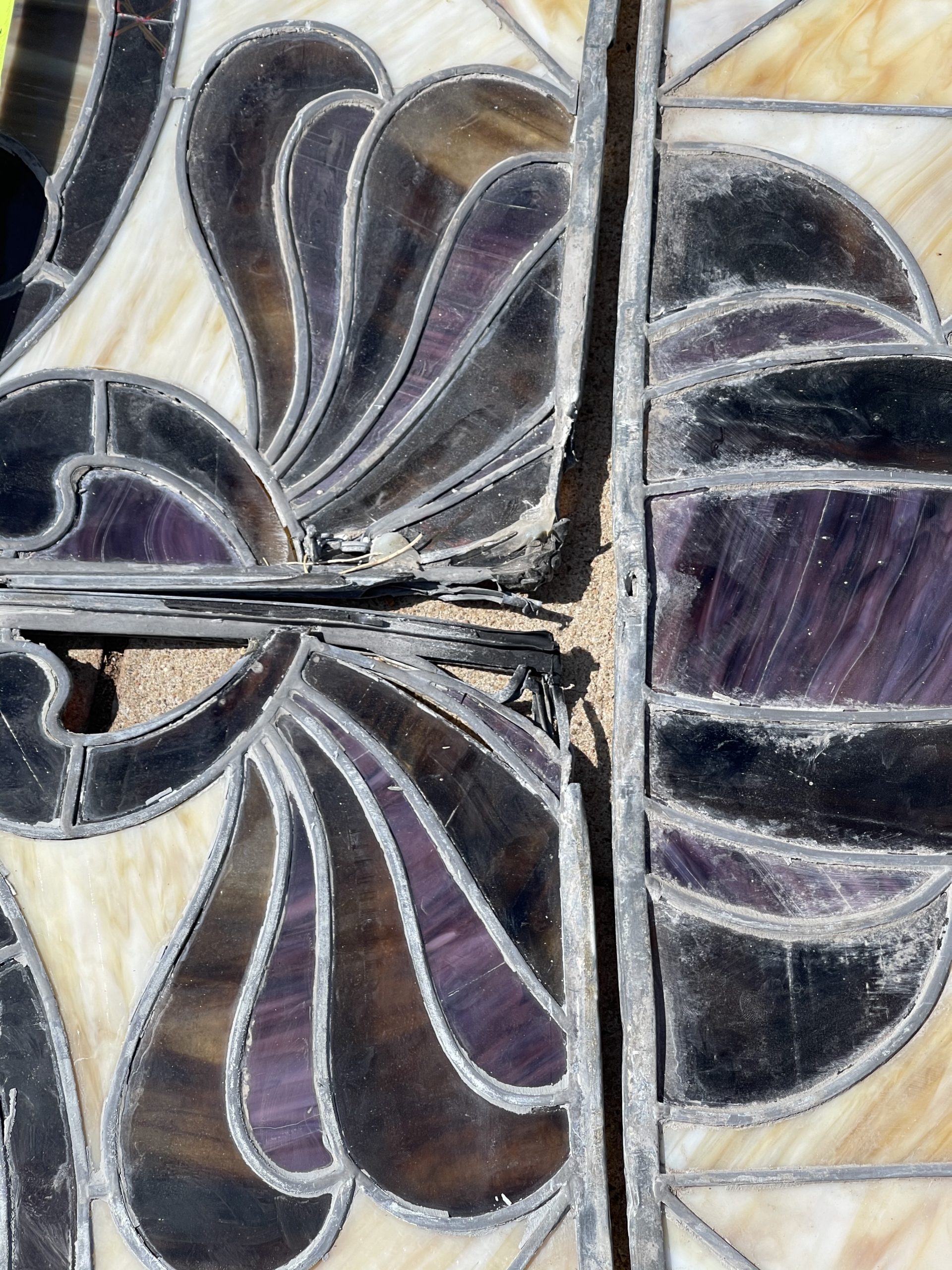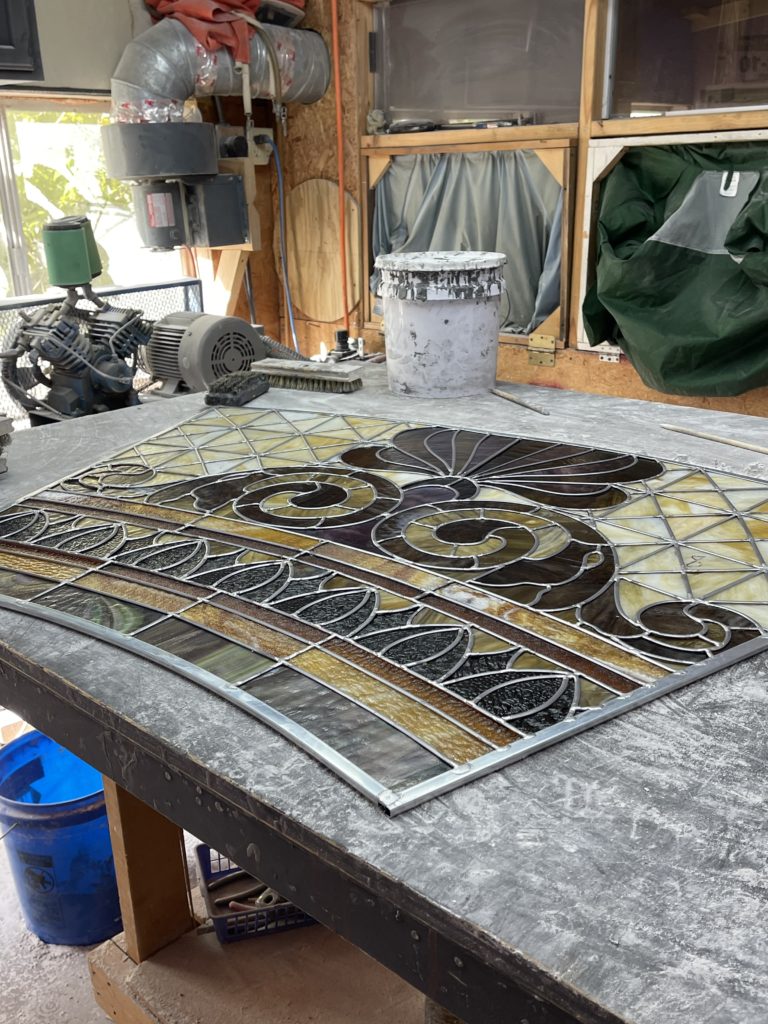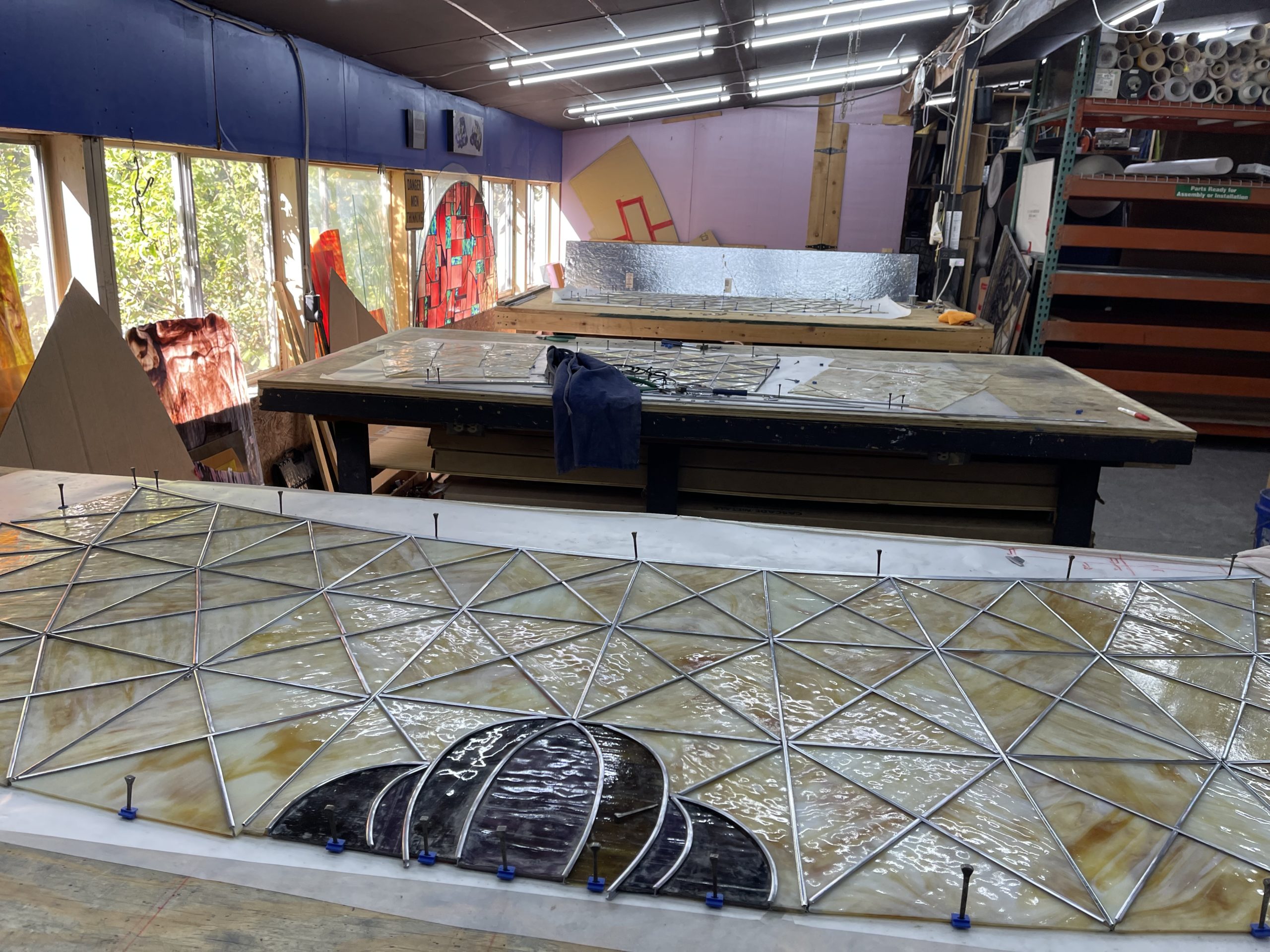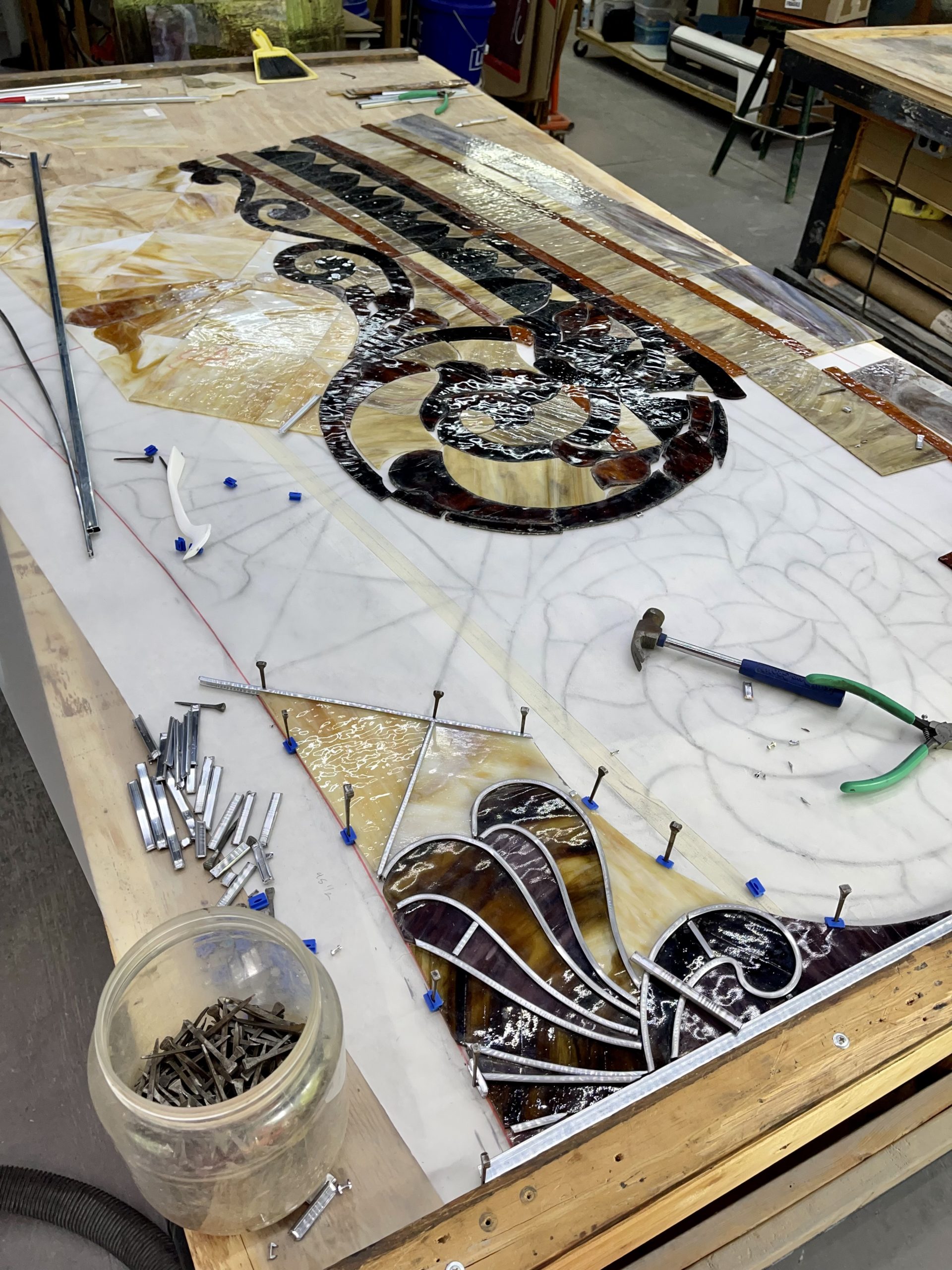 All the stained glass in the Oklahoma state capital building are being restored with the exception of the new dome glass that was installed in 2002. The last phase of our restoration work is currently under way. The majority of the glass needed to be completely redone. The stained glass panels were carefully removed, taken apart and rebuilt.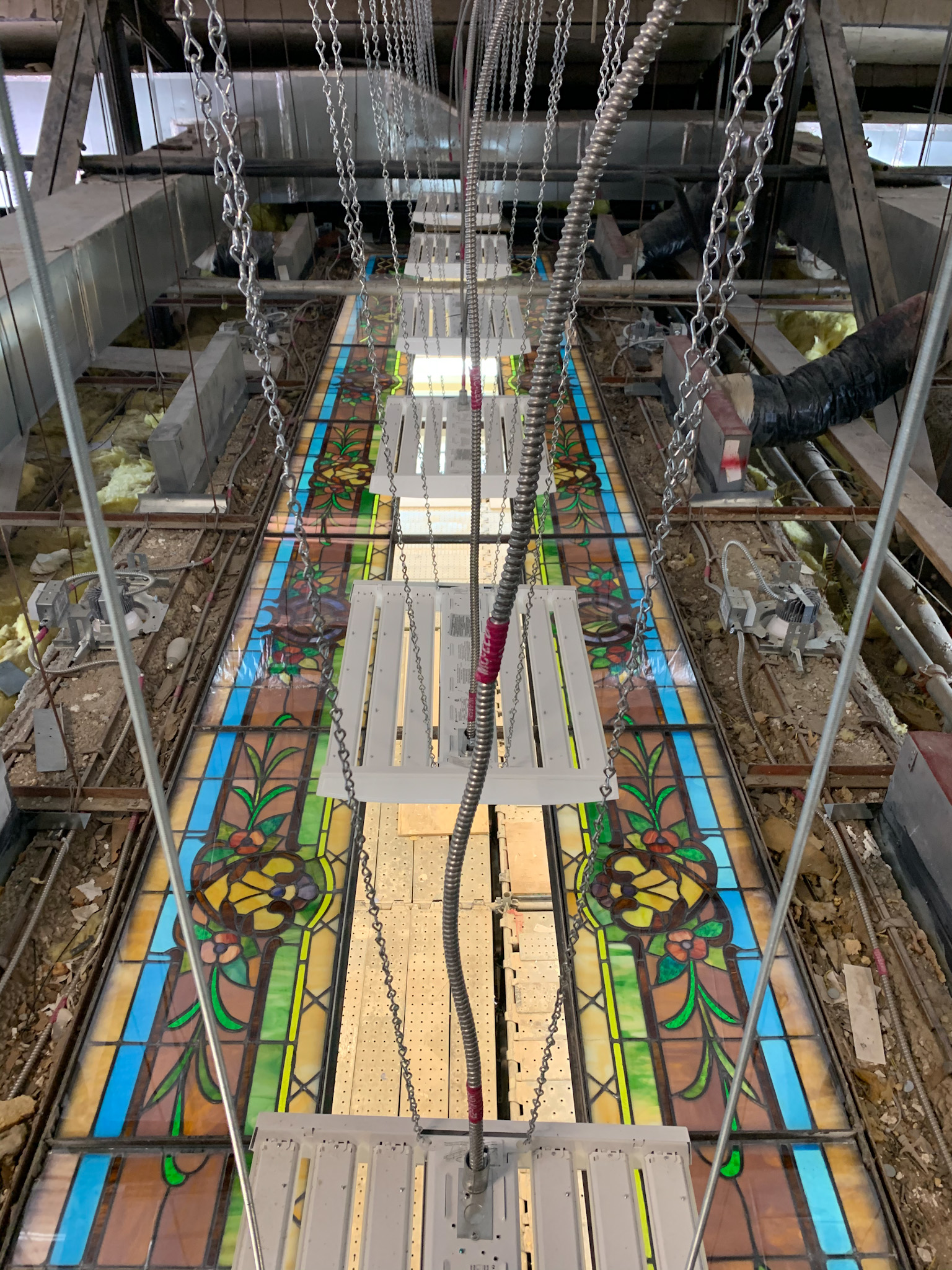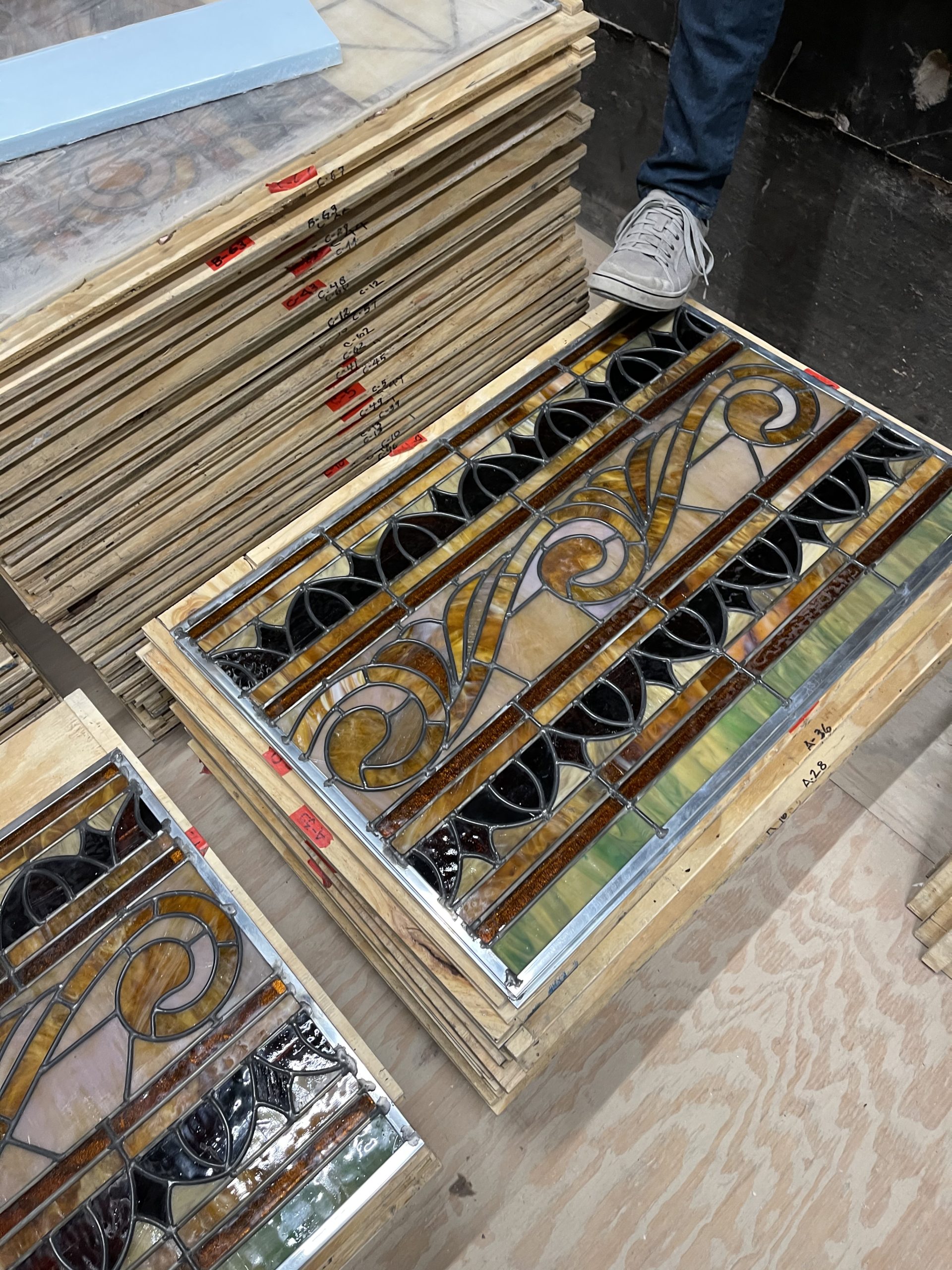 Email
artisticglass@cox.net
Address
3165 Oak Valley Street
Edmond, OK 73012